2-13-2008
Welcome to my Hackett family web site! Please enjoy your stay, and visit often, as I am constantly updating this site as I learn more and get the time.

So, heres my little slice of the Internet.
This site is home to Dave, Leslie, Ashley, Jack (our 3 yr old Minature Pinscher), and an as yet un-named male carbon unit.
Dave and Leslie were married on January 20th 2007 in the middle of a nice snow storm. (typical Nebraska fashion!) Now, almost 13 months later we are looking forward to welcoming our son into the world.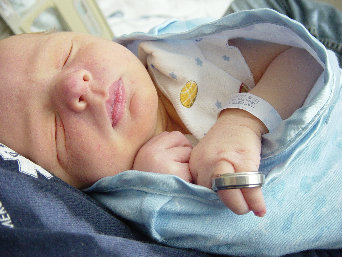 UPDATE: See Nevan's First Two Weeks!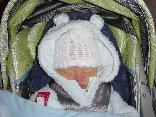 Questions? Comments?
Observations?
Please let me know, by E-mailing admin...
Updated: March 4th, 2008 (21:49cst)
3-4-2008
Long time for no updates. I know people are going crazy for newer pictures of Nevan!
Added a "Nevan" page.
Plus i added a section of our NEW HOUSE that is currently under construction.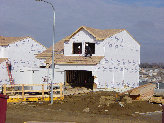 See our House go up!